Fresh is really fresh at Daniel Moser – the fabulous aroma of our coffee is created by the gentle long-term roasting. After that, everything goes very fast: Individual blends are conjured up, packaged and shipped from up to 8 different Arabicas. Just a few days after roasting, these aromas unfold in our customers' coffee machines.
Regional and international customers appreciate us precisely for this reason. Freshness is the secret of every cup of Daniel Moser.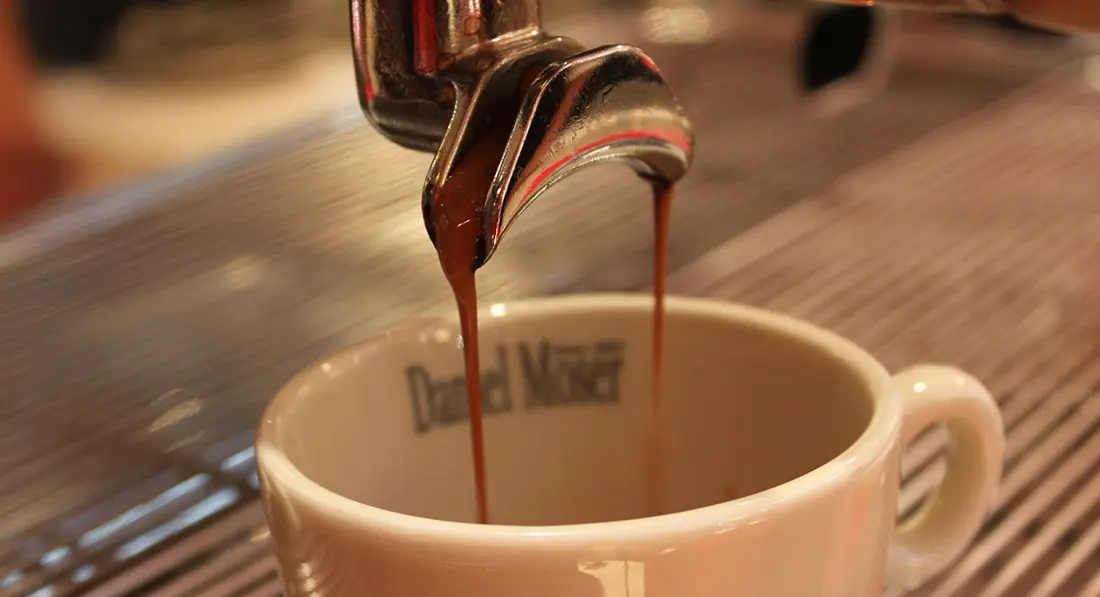 The Daniel Moser brand is inextricably linked to the history of the Viennese coffee house with its origins at Rotenturmstraße 14.
The visionary and founder Roman Schärf has created the world of Daniel Moser – this is carefully led into the future by me as his successor while maintaining the lean, family company structure.
The inimitable combination of all processes from coffee cultivation to the last drop for perfect coffee enjoyment is inimitable.
With our own coffee plantation, we have a great responsibility for our employees in coffee cultivation. When it comes to coffee machines, we offer traditional and state-of-the-art technologies. In our manufactory, we roast every single Arabica coffee variety fresh and by hand according to a gentle process.
The shipment takes place on the same day and is delivered to our customers without delay. With our certified coffee masters, our customers are trained to become coffee specialists themselves. With innovative coffee concepts, we create gastronomic experiences with the highest added value.
The Daniel Moser brand forms the core of our love for perfect coffee enjoyment – the soul of espresso.
Your Wolfgang Spiller

Admittedly, we are inspired by "coffea arabica" – and pass on this enthusiasm with complete conviction! Therefore, we invite our customers to get to know our private plantation and cultivation areas in Costa Rica. Under our accompaniment and care, you have the unique opportunity to experience Costa Rica individually in addition to the coffee tours.
In the meantime, the project "my coffee garden" has been developed, which enables our partners and customers to operate their own "coffee plantation" under our guidance and to "bring in" their harvest themselves. The "Coffeelodge" in the highlands of San Vito is already being planned. In addition to the overnight accommodation, our customers can roast their own coffee themselves in a wood-fired roasting oven and enjoy it at breakfast.
Of course, coffee workshops are offered during the stay. Due to the meanwhile great demand, we are in the process of organizing the purchase of neighboring plantations in order to give other customers the dream of their own
Plantation to realize.