Take a look at successfully realized projects with us!
Be it as an operator, project manager or system supplier - Daniel Moser has a hand in everything.
Daniel Moser creates places to linger.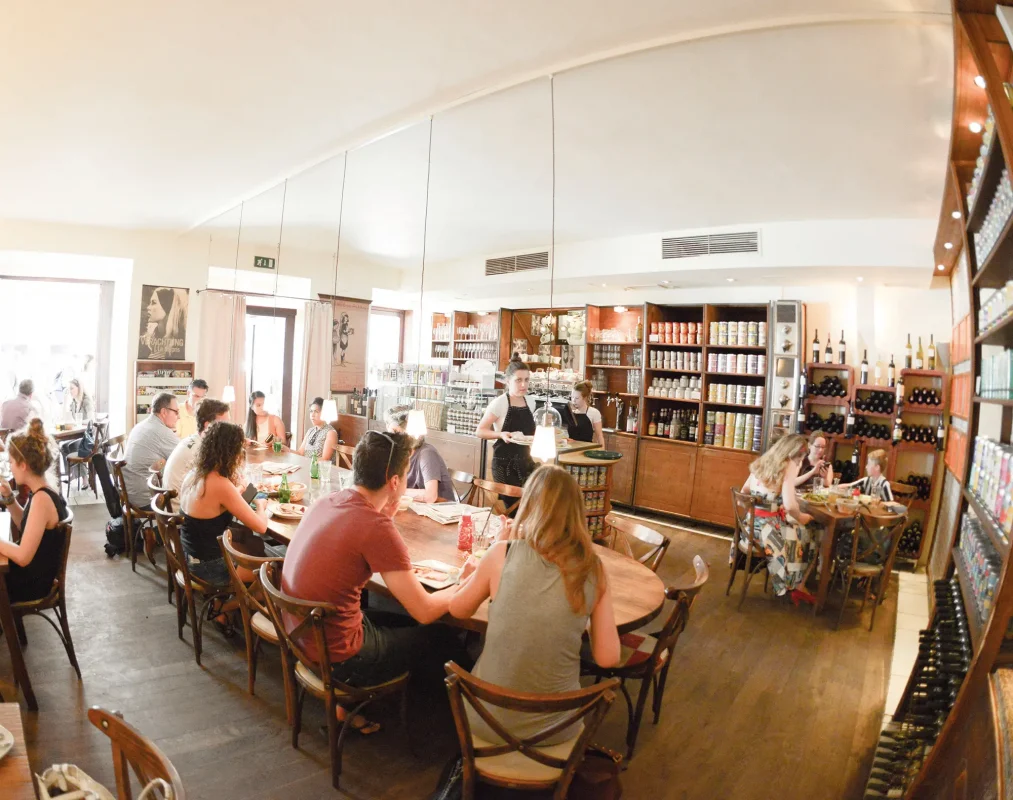 Take a look at successfully realized projects with us!
Be it as an operator, project manager or system supplier - Daniel Moser has a hand in everything.
Daniel Moser creates places to linger.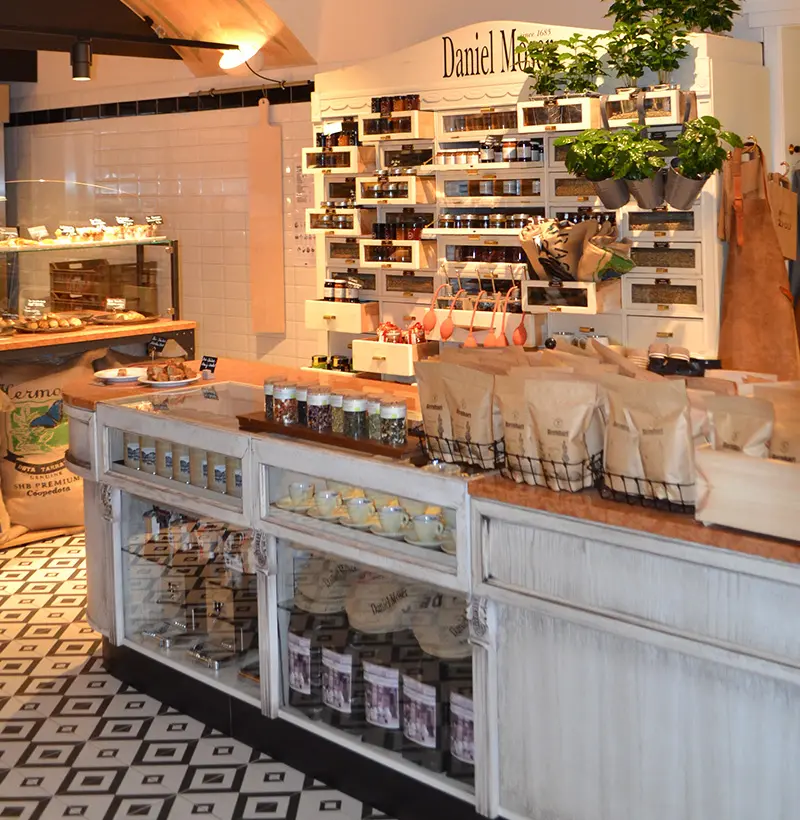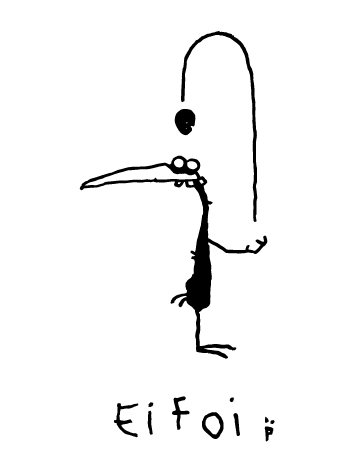 The conception and implementation of gastronomy concepts is one of Daniel Moser's core competencies. Together with our partners, we take the time for consultation and brainstorming.

For the success of a company, the development of a suitable concept is an indispensable prerequisite. Attention is paid to the creation of a unique selling point, the differentiation, as well as to the integration of coffee competence.

We are available as a partner who is used to successfully breaking new ground. We know that it is no coincidence whether concepts work or not. With our experience, we can jointly identify concept risks and reduce them in advance. Of course, we also accompany you during the training of your staff and also draw on our knowledge, which we have taken with us from decades of gastronomic experience.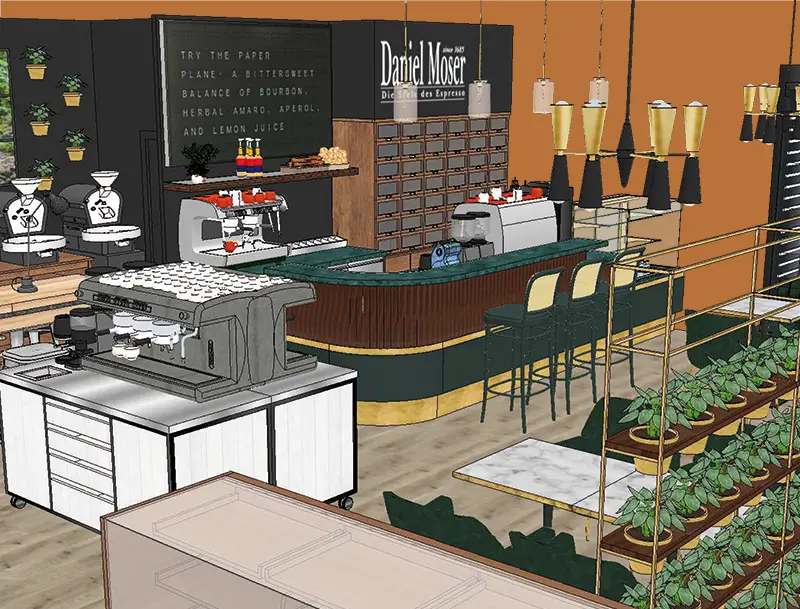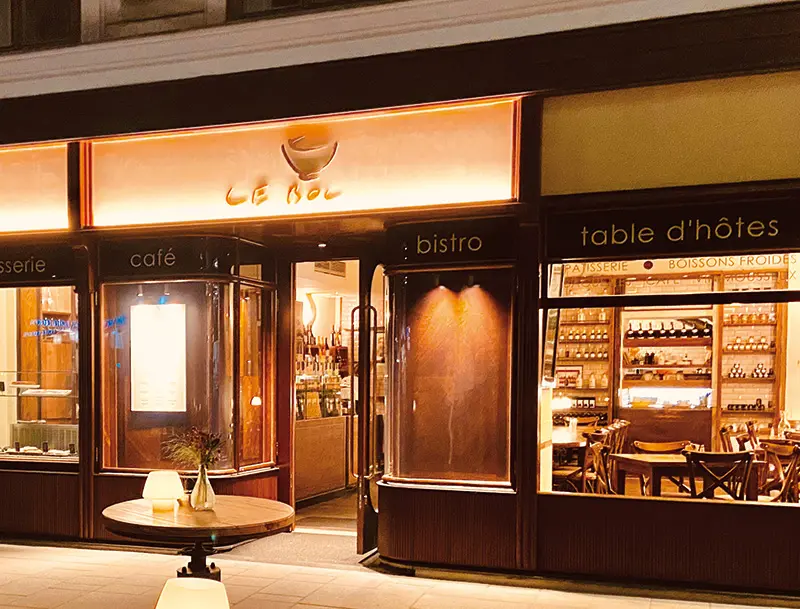 Inspired by cafés in Paris, the two café bistros with French flair were created in Vienna's city centre. In the center of the guest room is the so-called "common table" with many seats - ideally suited for social solitude or socializing. A concept that inspires the Viennese as well as international guests and has been extremely popular for years.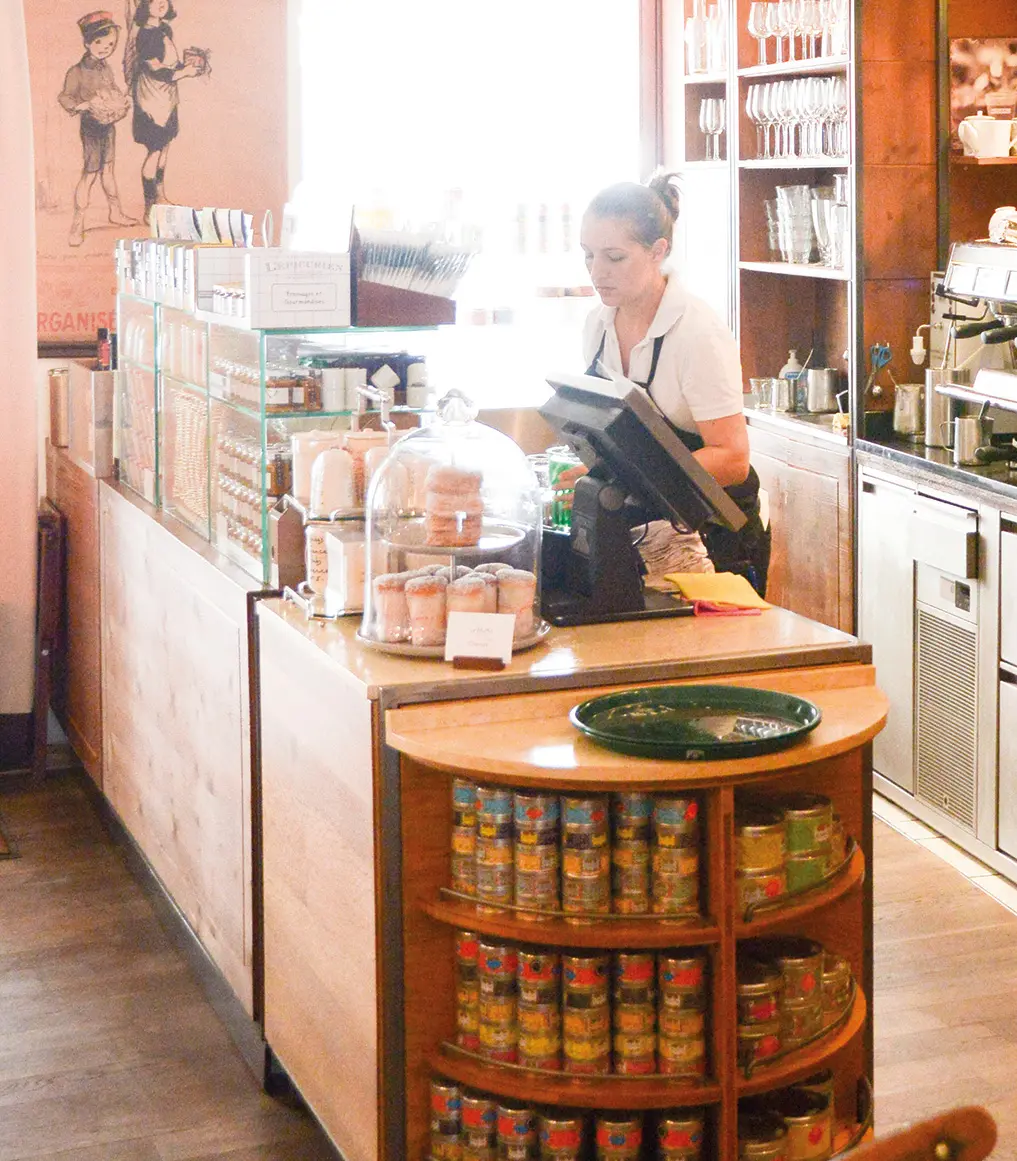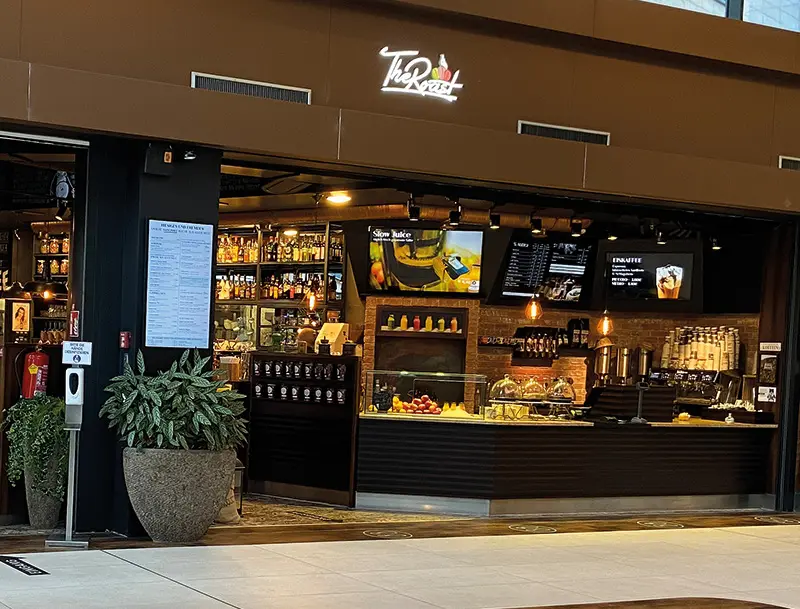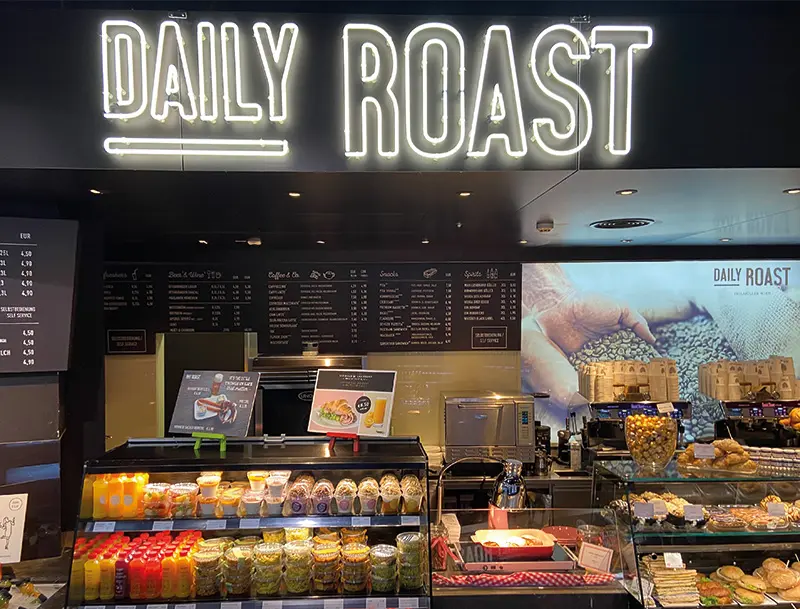 A quick espresso on the go and yet with the highest quality are no contradiction. Whether at the airport or in a shopping arcade, "The Daily Roast" and "The Roast" and the "Bagatellini"/Budapest are examples of how enjoyment and speed come together.
Efficient coffee grinders and coffee machines, optimized processes and appropriately prepared and trained personnel are the answer to the needs there.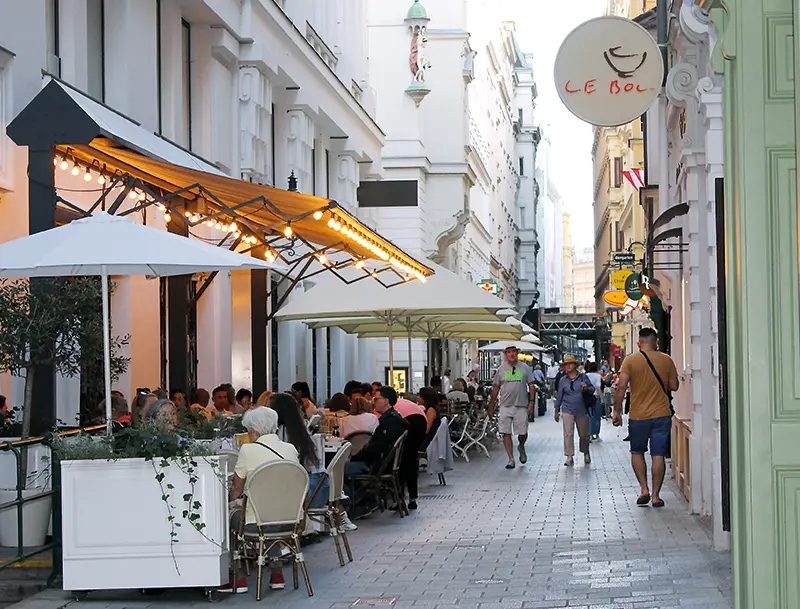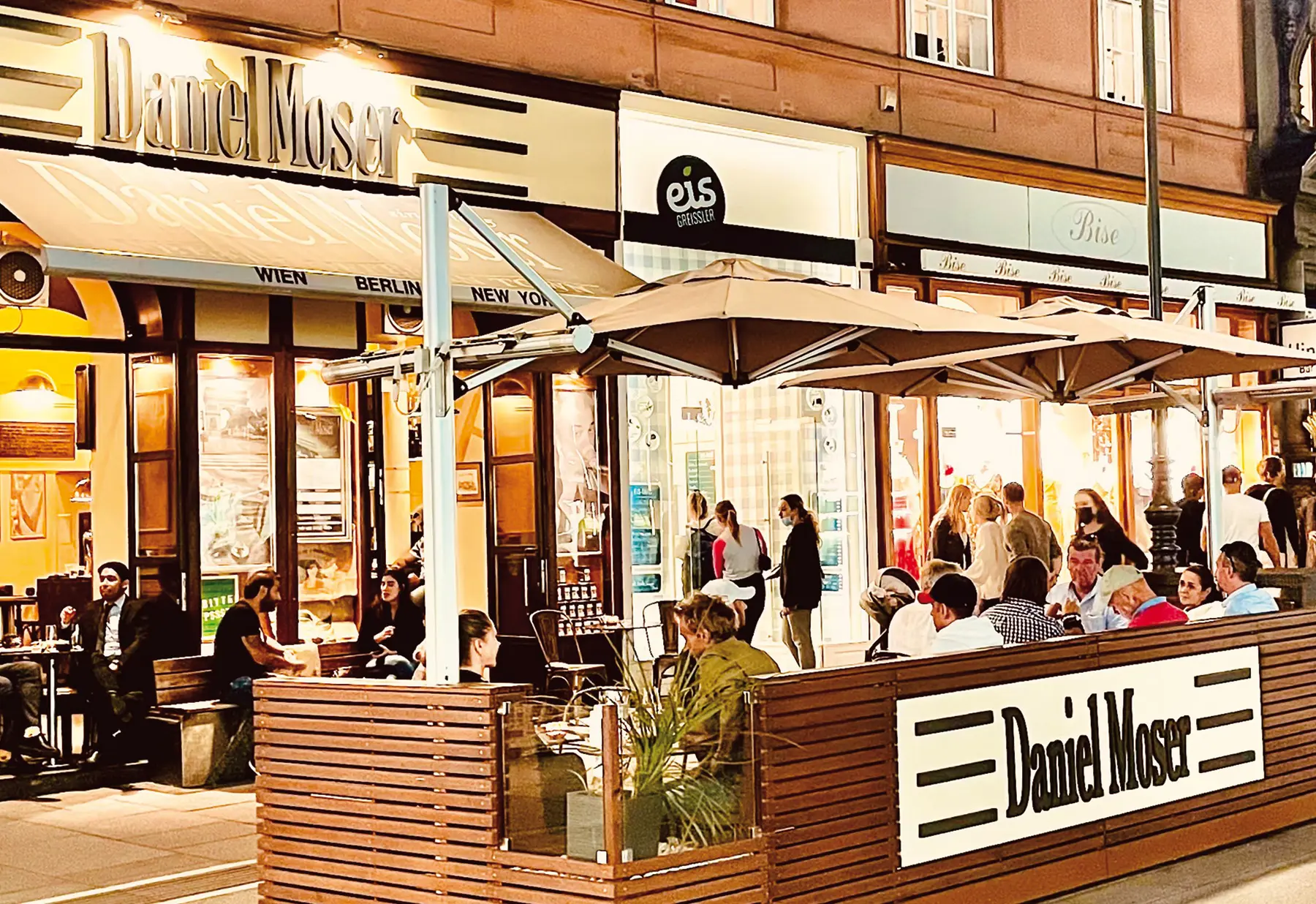 Historic ground: This is exactly where the first Viennese coffee room was located, founded in 1685 by the Armenian Johann Diodato. Roman Schärf personally researched the history of this house and reopened the first Viennese café in the early 1980s, which was closed for over 300 years. Documents came to light that gave the history of the Viennese coffee house a new truth. Not only the unmistakable caricatures by Bernd Püribauer give the "Moser" its unique flair.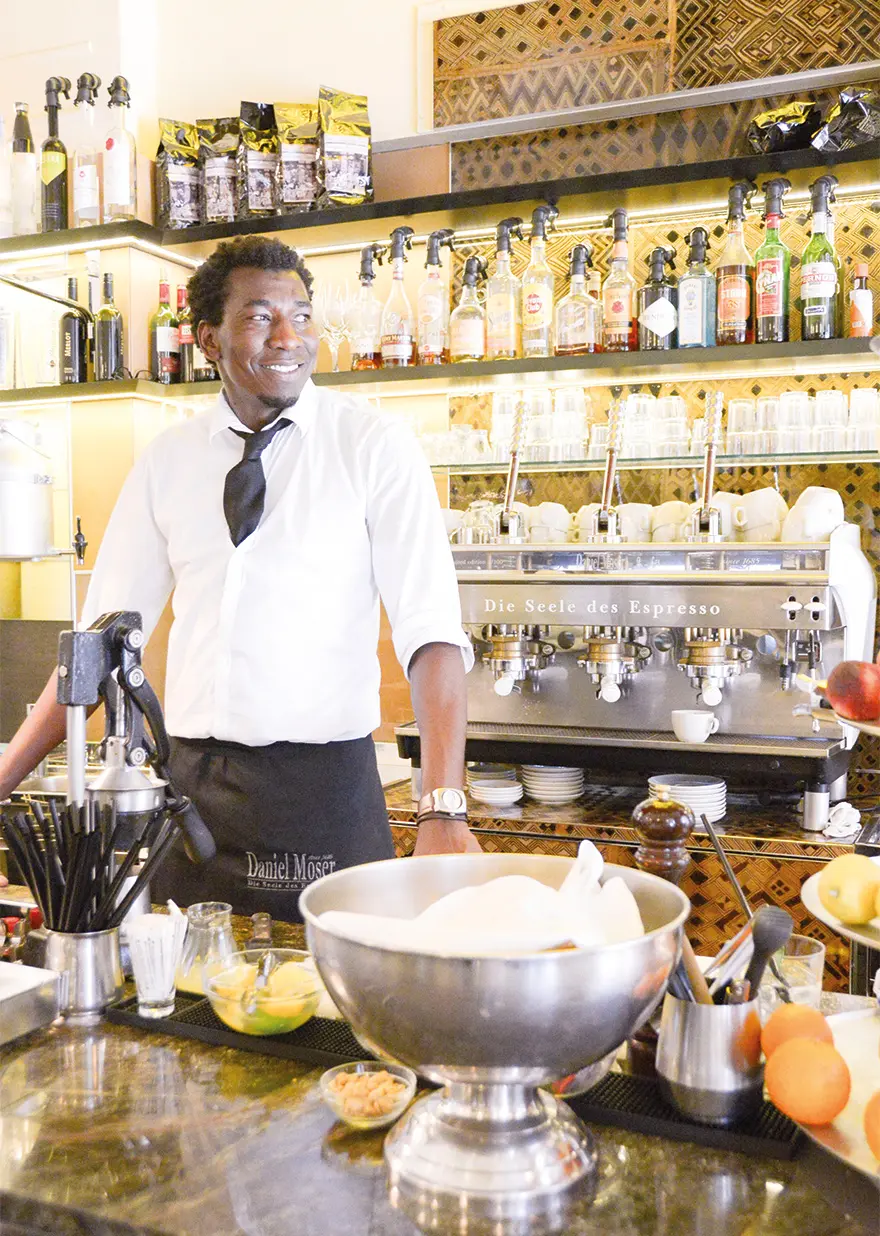 Chattanooga, Wien Graben
Cup of Soul, Linz
Daniel Moser, Wien
Kaffeegenießerei, Nordeney
Le Bol, Wien
Le Clou, Wien
Liblingsplaz, Schengen
Nottebrock, Bad Honnef
Sassari, Wels
Sobieski 1683, Wien
You could say that this is where the Daniel Moser brand learned to walk. Designed from the beginning as a show roastery, a bagel bakery was added a little later. For the first time in 2000, a concept was developed here that combines the traditional Viennese coffee house, the Italian coffee bar, the coffee shop world that originated in America with production facilities of a small roastery and the first Viennese bagel bakery. The suitability of our concepts has been impressively proven here, vis-à-vis a university.
| | |
| --- | --- |
| Adelmann, Nalbach | Kriemelmann, Bielefeld |
| Allwörden, Hamburg | Kruse, Barnstedt |
| Alois Hofer, St. Margarethen | Künkel, Langgöns |
| an der Raab | Küpfer, Waldshut |
| Angstenberger, Aalen | L'Amour du Pain, Wien |
| Baumgärtel, Lindendorf | László Pékség, Budapest |
| Beckmann, Uslar | Mandl, Passau |
| Behrens, Aschersleben | Meier, Reichersbeuern |
| Berger, Reutlingen | Müller Egerer, Rastede |
| Birkelbach, Erndtebrück | Müller Rico Wagner, Plauen |
| Brüne-Meyer, Brinkum | Müseler's Brotladen, Potsdam |
| Bumüller, Hechingen | Oberngruber, Rohrbach-Berg |
| Bürenkemper, Bielefeld | Pfeiffer, Steinkirchen |
| Burger, Aschaffenburg | Plum, Übach-Palenberg |
| Der Kaiser, Bad Sauerbrunn | Preissing, Neuwied |
| Diekhaus, Goldenstedt | Rieger, Innernzell |
| Diepenbrock, Everswinkel | Ritz, Wien |
| Dördelmann, Werl | Scheuler, Löchgau |
| Duesmann, Gronau | Schmid Kuhn, Schwäbisch |
| Eichler, Linz | Gmünd |
| Endres, Ettleben | Schmitz Nittenwilm, Köln |
| Enser, Ried | Schnierle, Regen |
| Feiler, Coburg | Schöllkopf, Waiblingen |
| Forstner, Stadl-Paura | Schumann, Edertal |
| Franzes, Meschede | Siemer, Bremen |
| Geelink, Vreden | Siemon, Wanfried |
| Große-Rechtien, Bad Iburg | Spring, Zusmarshausen |
| Hanisch, Wunstorf | Steinbrink, Wuppertal |
| Hildebrand, Barterode | Stöcher, Bad Zell |
| Hirschmann-Thaler, | Torteneck, Olbernhau |
| Gänserndorf | Villa Bagatelle, Budapest |
| Jägers, Heiden | Vollkornbäckerei, |
| Kalik, Bad Ditzenbach | Buttstädt |
| Käpernick, Annaburg | Vollstädt, Hamburg |
| Keppler, Eppingen | Weindl, Krumbach |
| Kloiber, Petershausen | Zeh, Kressbronn |
| Knappe, Emstek | u.v.m… |
A Daniel Moser performance is not always as you expect it to be. But actually, that's exactly how we want to be: inspired by an idea, professionally and courageously implemented, which ultimately culminates in stylish coffee enjoyment.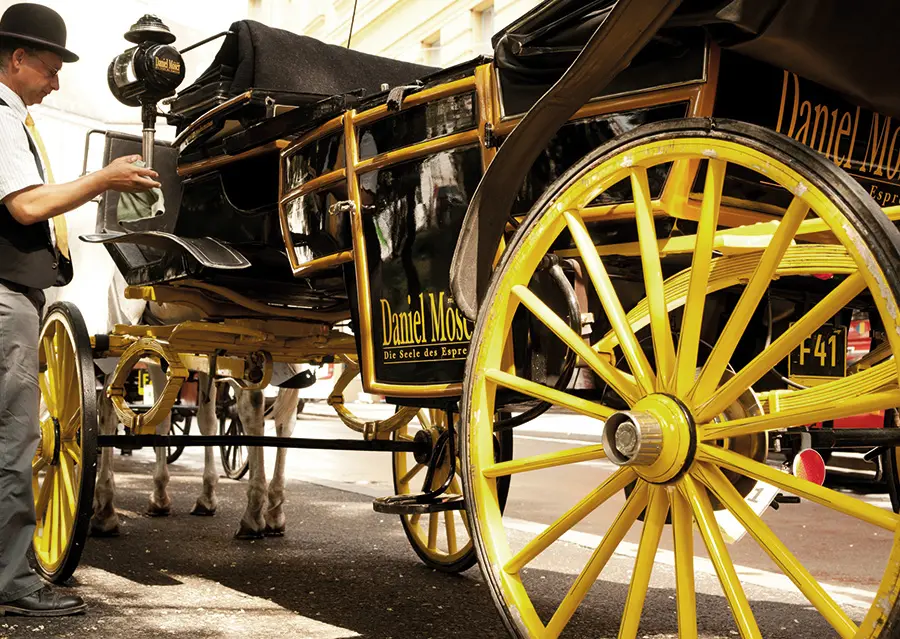 Adverserve, Wien
RA Dr. Ainedter, Wien
RA Mag. Allinger, Wiener Neustadt
Architekt Artmüller, Wien
Brenztal Apotheke, Sontheim
Content Garden, Wien
Dipl. Ing. Dinhobl, Wiener Neustadt
Gurktaler, Wien
Habasit, Wiener Neudorf
Franz Hasil, Wien
Dr. Hauer, Mattersburg
Hergovits & Pinkl, Wiener Neudorf
Ing. Himsl, Lichtenwörth
Architekt Holzer, Wien
INEO Steuerberatung, Wien
Dr. Klein, Wiener Neustadt
Linauer, Lichtenwörth
RA Mag. Löschnig-Tratner, Wiener Neustadt
Dr. Oedendorfer, Kottingbrunn
Dr. Paul, Ternitz
Permoser, Bad Sauerbrunn
Dr. Pink, Wien
Porsche, Weissach
Ing. Schärf, Bad Fischau-Brunn
Brillen Schermann, Wiener Neustadt
Schlumberger Wein und Sektkellerei, Wien
RA Dr. Schober, Wiener Neustadt
SOT Süd-Ost Treuhand, Wien
Dr. Stiglbauer, Wiener Neustadt
Taurus Immobilien, Wien
TSG Steuerberatung, Wiener Neustadt
Verein Lichtblick, Wiener Neustadt
Werbeagentur Narosy, Wiener Neustadt
Wn.Kul.Tour.,Wiener Neustadt
u.v.m…
| | |
| --- | --- |
| Brasserie Chaussee, Seeheim | Rosenbohm, Oldenburg |
| Edelweiss, Großarl | Schloss Lebenberg, Kitzbühel |
| Mountain Resort Feuerberg, | Kröger by Underdog Hotels, |
| Bodensdorf | Hamburg |
| Pakat, Wien | The Garden Hotel, Budapest |
| Appartementhaus Reincke, | Villa Salve, Binz |
| Norderney | Wessinger, Neu-Isenburg |
| | |
| --- | --- |
| Bagatellini, Budapest | SOM Kitchen, Wien |
| C&C Bistro, Recke | Steinberger, Neunkirchen |
| Görge, Braunschweig | THE ROAST, Wien |
| | |
| --- | --- |
| Halbwax, Lichtenwörth | Landgasthaus Grenzlos, |
| Cafe WeWe, Bad Vilbel | Kollerschlag |
| Das Alexander, Perchtoldsdorf | Overlander, Feistritz |
| Figlmüller, Wien | Salzamt, Wien |
| Hartvik, Riga | Denn's, Wr. Neustadt |
| Gasthaus am See, Hainspitz | Denkbar, Stuttgart |
| Gasthaus Schmutzer, | Colibri, Wr. Neustadt |
| Winzendorf | Eissalon Krauss, Oldenburg |
| Golfclub Tuttendörfl, | Meierei im Prater, Wien |
| Langenzersdorf | Restaurant Kahlenberg, Wien |
| Krummsdorf, Pritzwalk | Wildpark Reuss, Ernstbrunn |

DANIEL MOSER COFFEE ENJOYMENT
In top gastronomy as well as in the sophisticated country inn, in the shopping centre as well as in the hotel – a Daniel Moser coffee is both a seal of quality and a promise.
In any ambience, whether as an enjoyable cup, mug on the street in between or as the crowning glory of a successful meal – the coffee must smell, taste and offer nothing but enjoyment to the highest degree and thus be remembered.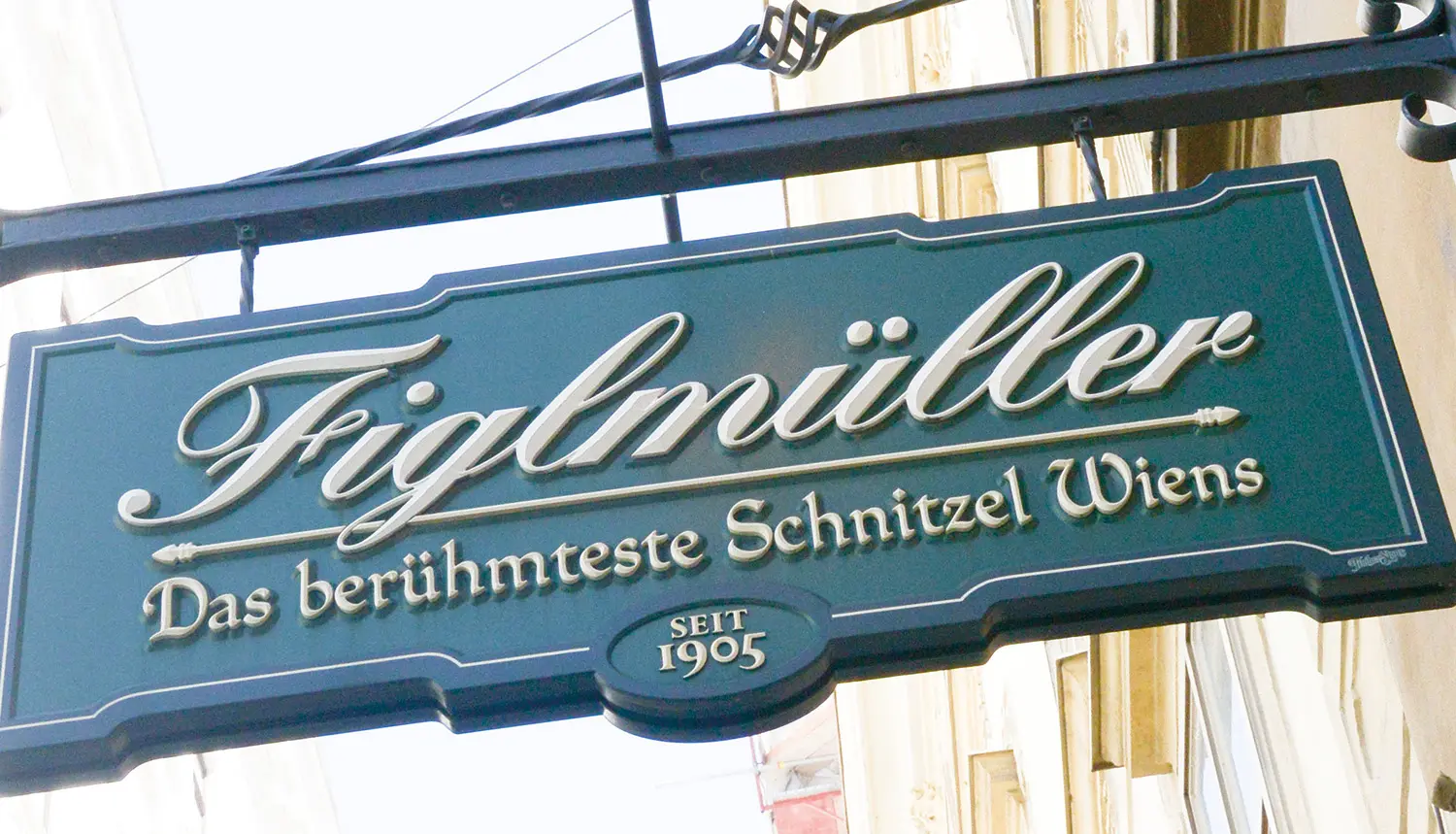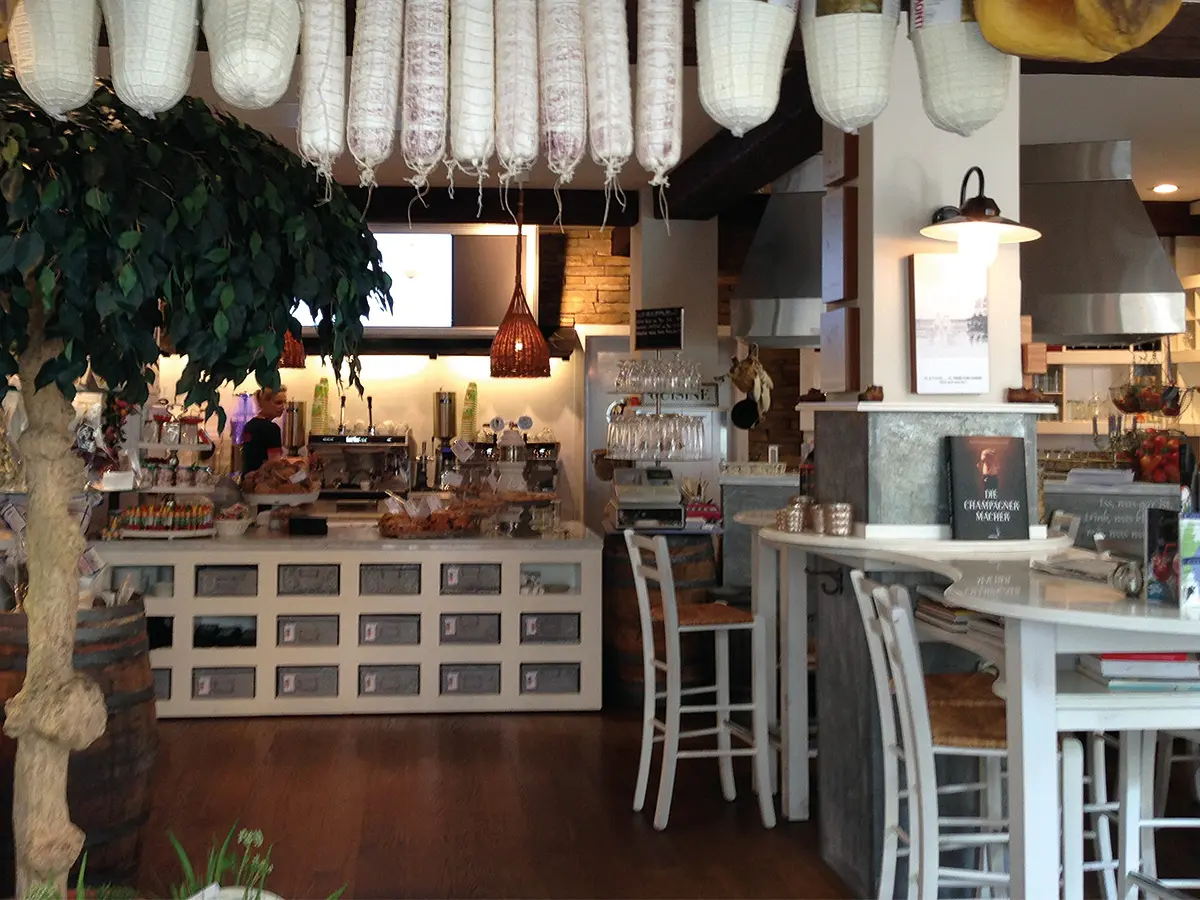 The cultured never regrets a pleasure. The uncultured does not know at all what a pleasure is.
Oscar Wilde (1854-1900)
Auto Show Mercedes
daily roast, Flughafen Wien
Ferrari Gohm, Vösendorf
Figls, Wien
Hungry guy, Wien
Joma, Wien
Liquid Market Festival, Wien
Loosbar, Wien
Lugeck, Wien
Pane con carne, Basel
Wyhnalek, Wr. Neudorf